Brain Harmony was started by Carol and Lara, two sisters, who knew instinctively there had to be a better way for families struggling with the numerous neuro developmental disorders plaguing our communities today.
Carol is a licensed occupational therapist who has specialized in helping adults and children coping with neurodevelopmental challenges for the past 25 years. Lara has spent her career as a healthcare and not-for-profit executive with expertise in outpatient care delivery and resource acquisition. Making home care delivery convenient nationwide, they have brought together an innovative approach to cognitive and behavioral change through their nationally licensed, telemedicine program as well as offering clinic settings in Florida.
Brain Harmony is a private medical care company that uses the neuroplasticity of the brain to provide the most powerful and proven therapy to help children and adults with learning and performance difficulties. The key priorities at Brain Harmony include accelerated outcomes, support and compassion to the families, facilitating affordable access to care and helping patients find their unique purpose. This is achieved through the delivery of a variety of unique services, including their prestigious video coaching program, with profound improvement in function for disorders including sensory processing disorder, executive function disorder, learning difficulties, attention and regulation, behavior, autism spectrum disorder, concussion syndrome as well as stroke and brain injury recovery. Due to the neuroplasticity of the brain, their programs are changing everything in the outcomes of rehabilitating the human system.
You've tried other strategies to bring harmony to your home. Now try ours because we know it works.
Carol Garner-Houston, OTR/L
Co-Founder and Chief Clinical Officer

With over two decades of experience, Mrs. Carol Garner-Houston's expertise lies in pediatric and adult neurological development, where she has gained widespread recognition from both colleagues and patients.

In order to fulfill her career aspirations, Mrs. Garner-Houston left her home state of Louisiana and attended Virginia Commonwealth University where she studied for her Bachelor of Science in Occupational Therapy, graduating in 1996.

Mrs. Garner-Houston was instantly drawn to the art of occupational therapy that customizes intervention to find a patient's unique purpose regardless of physical or mental circumstances. The esteemed professional has since gone on to enjoy a highly successful career, culminating in her current four-year tenure as a neuro-plastician at her private therapy center Brain Harmony where she is Co-owner, Chief Clinical Officer, Occupational Therapist and Advanced Practitioner certified in numerous modalities. No one day is the same for Mrs. Garner-Houston, where she can be found applying brain mapping protocols and modalities that are changing IQ scores, connecting speech to adults who have never spoken, and rewiring connections to hemiplegic limbs post stroke. She can often be found in schools, client's homes, her therapy clinics along with videoconferencing with clients around the world. She prides herself on providing progressive solutions to the disorders that are plaguing our communities.

Throughout her career, Mrs. Garner-Houston has enjoyed many successes including Health Systems Innovations Award serving vulnerable populations in mental health from the National Association of Public Hospitals and Health Systems while working at Charity Hospital in New Orleans. In 2018, she was awarded the "Best In Patient Care" by the American Health Council for her achievements. A more recent accomplishment is the creation of a national Telemedicine Program in which the parents become the providers and learn to apply her protocols in the privacy of their own home. These parents are provided with support from licensed Occupational Therapists and Certified Occupational Therapy Assistants in all 50 states.

In order to broaden her knowledge and keep up to date with relevant news within her specialist sector, Mrs. Garner-Houston is a member of a number of professional organizations including the American Occupational Therapy Association, National Board for Certification in Occupational Therapy and The American Telemedicine Association.

Looking back at her impressive achievements to date, Mrs. Garner-Houston attributes her therapeutic success to her mentors, Dr. Ron and Kate Minson of iLs, Dr. Stephen Porges, creator of the Safe and Sound Protocol and to her spiritual faith allowing her to realize her purpose. In the future, her goals involve publishing her stories of hope and recovery to further connect families to neuroplastic rehabilitation.

When Mrs. Garner-Houston isn't working, she enjoys time traveling with her family and hiking with her rescued hound dog.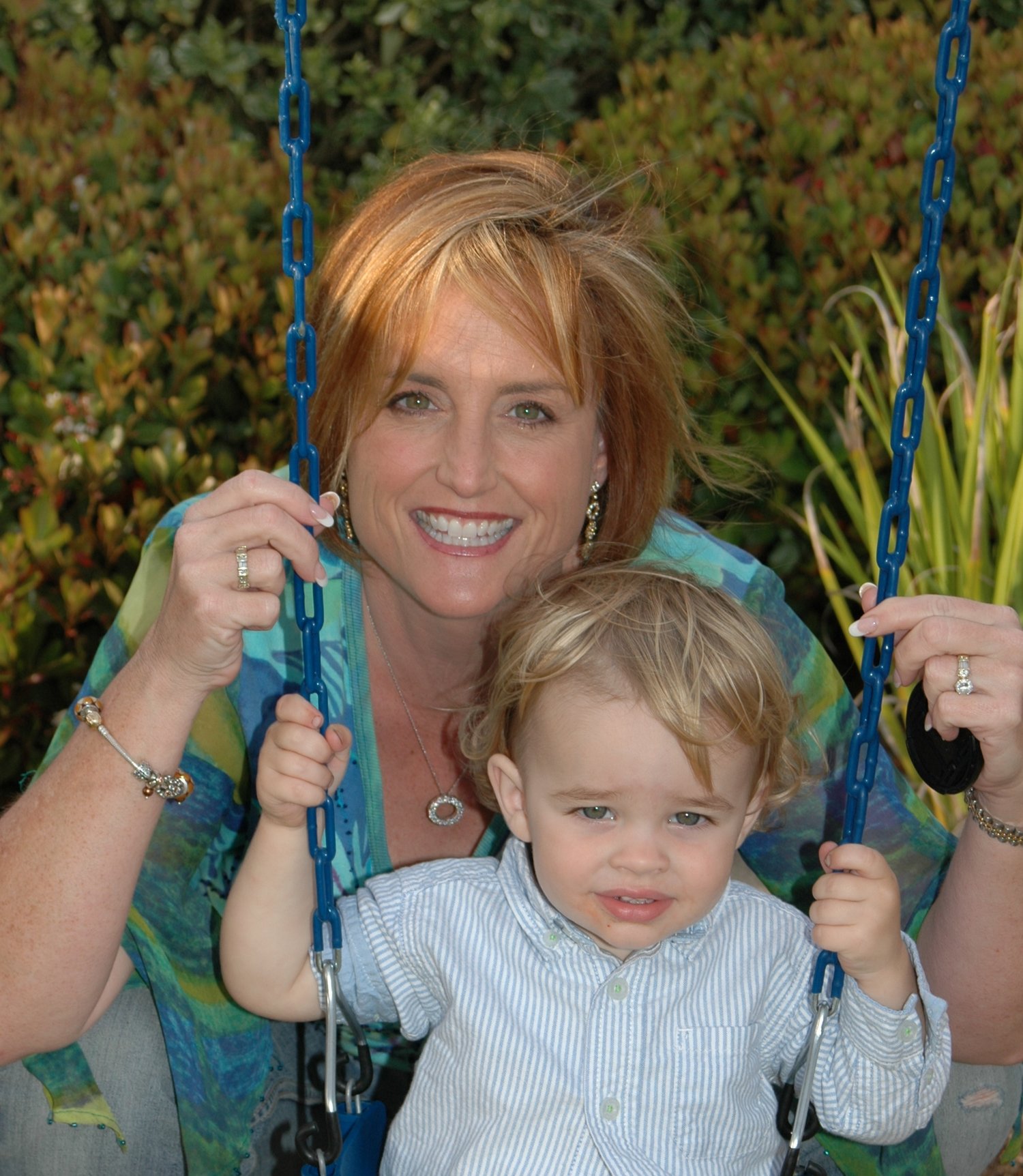 Lara Garner Shane, MSHA
Co-founder and Chief Executive Officer

With almost three decades of experience, Mrs. Lara Garner Shane's expertise lies in strategic health care business development and resource acquisition.
Mrs. Shane began her secondary education by obtaining a Bachelor of Business Administration in Finance from Mississippi State University, Master of Science in Health Care Administration and a Graduate Certificate in Gerontology from The University of Alabama Birmingham. Throughout her career, Mrs. Shane has invested significantly in furthering her knowledge having obtained licensure as a Health Care Risk Manager from the Florida Risk Management Institute, Certified Fund Raising Executive from CFRE International, Six Sigma Green Belt from Aveta Business Institute, and certifications as an Integrated Listening Systems Advanced Practitioner, Safe and Sound Protocol Associate, iLs Voice Pro and Alpha Stim.
Lara is a visionary leader with verifiable year-after-year success developing and implementing strategic business plans while achieving revenue, positive operating margins, and business objectives. She has a proven ability to see market opportunities, develop creative strategies and to implement the vision to move companies or teams forward. She is customer focused and performance driven. Throughout her career she has led, and motivated teams comprised of members from 6 to 600 and managed nonprofit operations for business divisions exceeding $150 million. After broadening her skill set to include fundraising, to date she has raised over $50 million for the causes she loves and supports.
Throughout her career, Mrs. Shane has enjoyed many successes including the Early Career Healthcare Executive Regent's Award from the College of Healthcare Executives; Medical Business Award for "Best Outpatient Services; Gulf Coast Magazine's Award for "Outstanding Outpatient Program"; Tampa Bay Gold ADDY Award, Tampa Bay Business Journal Overall Non-profit of the Year Award and Non-profit of the Year in the area of Societal Good by Tampa Bay Business Journal.
Looking back at her impressive achievements to date, Mrs. Shane attributes her success to her mentor, Frank Murphy, one of our nation's leaders in health care Total Quality Management (TQM), her family and work ethic. In the future, her goals include growing Brain Harmony to help many more families nationwide and one day using her fundraising experience to raise funds for the families who desperately need help but care is out of reach.
When Mrs. Shane isn't working, she enjoys live music and spending time in downtown Safety Harbor, where she can often be found talking to anyone who happens to walk by. Lara lives in Safety Harbor with her husband of over twenty years, Glenn, her son Cooper and Auggie The Doggie.