An Innovative Approach to
Cognitive and Behavioral Change
Brain Harmony is a team of occupational therapists committed to helping families gain individualized, 1-on-1 access to the most powerful and proven therapy to help children and adults with any type of learning and performance difficulty - all from the comfort of their own homes.
Licensed nationwide, we deliver a new model of therapy resulting in profound improvement in function for disorders including sensory processing disorder, executive function disorder, learning difficulties, attention and regulation, behavior concerns, autism spectrum disorder, concussion syndrome, depression, PTSD, stroke, brain injury recovery or any type of neurological dysfunction.
Book a Complimentary Consultation
UNDERSTANDING IS THE FOUNDATION FOR
ACTIONABLE STEPS TOWARDS PROGRESS
Confused about the best approach for your child, your family member, or yourself? Looking for that advice on what direction will yield the results you desire? We want to help. Tell us about the barriers you're facing and we'll begin to make an assessment on the best approach to break them down.
"Brain Harmony has made a huge impact on the quality of life for our patients and families utilizing their services."
Luis Gomez, MD
ABC Pediatrics
Niceville, Florida
Testimonials from Brain Harmony Patients
Listen to Brain Harmony Co-Founder Carol Garner-Houston on the Wellness Mama Podcast
Faster, Stronger, Smarter™
Brain Harmony Success Stories
Amber Spears
CEO | The Spears Method
"Carol and Lara changed my life. I was struggling so much with anxiety, insomnia, and depression for YEARS (over 9 years without good sleep and taking meds for anxiety and depression off and on since I was 13), and in a matter of days, I was able to sleep soundly and have 1/4 less anxiety then I had with their treatments. These women are LIFE SAVERS and LIFE CHANGERS. If you are struggling with any of that, or if your child needs real help, contact them right away. Don't wait."
Cooper
"Brain Harmony is AMAZING! Our son has experienced outstanding (almost unbelievable) progress in their care. They have effectively changed the trajectory of our son's life. As a result, he is a happier, healthier, little man with a very hopeful perspective on his issues. We are immensely grateful and will forever hold Brain Harmony in the highest regard."
Cooper struggled at home, on the playground and at school. He was so sensitive to sound that he could not participate in basic childhood activities, like birthday parties. A popped balloon or a neighbor's dog barking would send Cooper into disturbing meltdowns that left him and Mom exhausted.
Glenn
Glenn's wife reports that, "everything is going well. Glenn wrote on his iPad during our last Brain Harmony call that he feels better and can think more clearly. I am so encouraged. During our last meeting with his psychologist, the doctor said that Glenn is 'light years above other patients.' He is able to keep more eye contact and able to do things more quickly and easily. After 6 months with Brain Harmony, Glenn is walking, talking in sentences, and going out in public. Even better, he is taking initiative. He even started the laundry today!"
Glenn had 4 strokes that left him unable to do much. His speech had turned to mumbles that were hard to understand, he had become incontinent, drooled constantly and spent most of his time sitting in his chair at home.
The Brain Harmony Way
Based Upon The Science of Neuroplasticity
Brain Harmony approaches therapy for our friends from a holistic perspective. The picture to the right describes it best. The pyramid represents the process of learning for each of us. Our senses are the foundation for learning and brain functioning. When any of the building blocks of the central nervous system are not functioning correctly, all other skills that are dependent upon it suffers.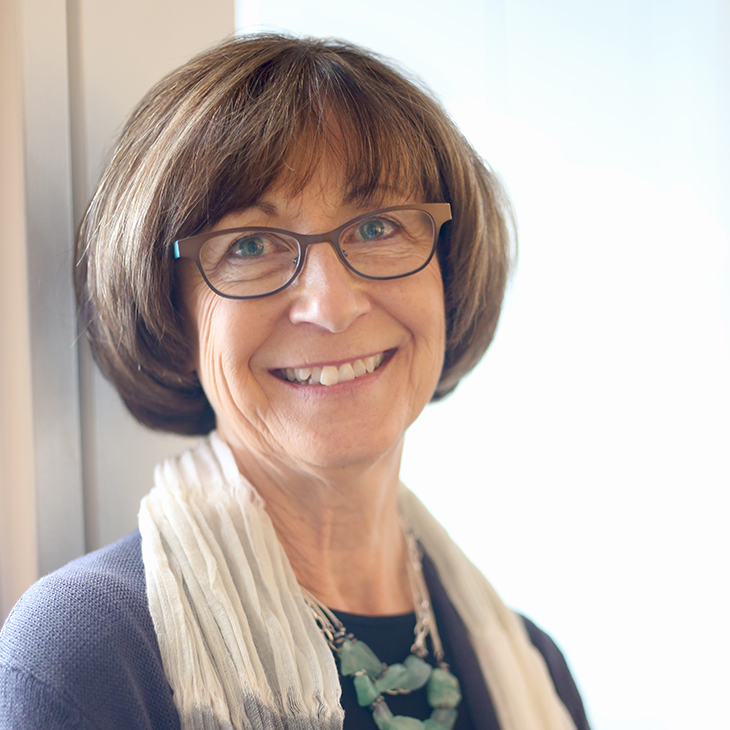 "You are in great hands with Carol and Lara! Carol's broad clinical knowledge combined with Lara's healthcare expertise is a definite advantage to the families they serve. With their careful clinical oversight and implementation of your home program, the Brain Harmony team is the perfect choice to support you and your family in the journey to wellness. We are honored they have chosen to use the iLs family of tools."
Kate O'Brien-Minson, iLs Co-founder
Tired of making little to no gains with Traditional Therapy?
Contact us today to learn how Brain Harmony can help you.